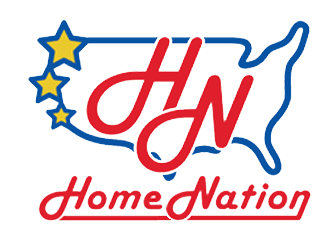 Mobile Homes sold for less in Indiana
If anyone knows mobile homes in Indiana, it's us. And for good reason, Home Nation was founded in the northern Indiana city of Goshen. Since then, we have maintained a constant presence in the Midwest and Michiana area, servicing customers looking for manufactured housing within a 500 mile radius.

We are Indiana's #1 mobile home dealer, offering pricing on new mobile homes and modular homes that cannot be matched. Being local, we are well able to service customers from our headquarters, and able to know each customer on a more personal level. Being in the heart of the Midwest, we are thrilled to be able to offer pricing on manufactured housing that makes the American dream of owning and living in your own house a reality. Join us in our Home Field Advantage!
We started here with the intent of providing America's most affordable house (so of course we decided to go with manufactured housing). In the years since our founding, our business has grown leaps and bounds to join some of the biggest manufactured home dealers in the nation by connecting price-saavy consumers with wholesale floorplans from our manufacturers. With literally thousands of customers that can back us up, we have not only offered the dream of home ownership to our customers but have sold it too. In that time, we've also seen just about as many different mobile home projects and situations that you can think of. Single wide on a basement? Yup. Double Wide with all linoleum floors? Sure. Used modular homes? As strange as it sounds, yes, we've sold those too.

So don't think your project is too demanding, our project managers are ready to asses your situation and do their best in helping you move into your new double wide manufactured home. We're very sure in our product too, and have had a relationship with some of our manufacturers for decades. So rest assured, we know our product and options well. We can help you choose which mobile home faucet, which decor package, or which dormer to put on your house.