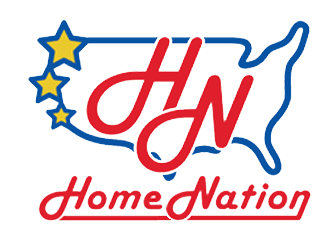 Manufactured Homes at cut-rate prices in Michigan
Michigan has always had a special spot here at Home Nation. While we were founded and based out of Goshen, Indiana, our headquarters are not more than 15 minutes from the Michigan border. This close proximity allows us to sell mobile homes into Michigan at the same factory-direct pricing you've come to expect at Home Nation. Although we haven't sent any homes to the upper peninsula yet, we are happy to service any and all of our customers with their mobile homes in Michigan.

Being right across the border, we are able to offer regional pricing to Michigan that simply cannot be beat. Although our manufacturer is based in Ohio, the drive is quite short. By buying your next manufactured house from us you'll be able to take advantage of very low cost shipping. And remember, we don't charge anything for shipping! We simply forward you what our mobile home transporters send us. This is just another way Home Nation is able to offer bargain-basket prices on the best selling mobile homes and newest mobile home decor.
Are you ready to settle into your new home? We really hope so, because we're ready to help you find the perfect combination of options. We know that every customer is different, which is why we have multiple options. Wait, multiple options? We actually have more than that, we have multiple mobile home manufacturers as well. When you do the math, we can offer you literally tens of thousands of different options for your new manufactured house. Whoever said mobile homes weren't customizable was wrong, frankly. Being built in a tightly controlled, highly mechanized factory, our mobile homes are built with precision and speed. But we don't just mean speed in the building process, we also mean speed in style.

Our mobile homes come with the latest trends in home ownership: rustic looking farmers sinks, USB charging ports built into each receptacle, beautifully styled kitchen islands to have a meal with family, desks built into the hallway allowing your kids to study, mobile home jacuzzi tubs, barn doors over the master bedroom, the list goes on (and on and on). We realize buiding the right home for your tastes can be challenging (option overload!) which is why we have customer service representatives that can walk you through the process. Not only does our website show what each mobile home option looks like, but our staff will happily walk you through the form itself. All you have to do is call us to get the latest deals on what are surprisingly trendy mobile homes.