Mobile home living has been rising in popularity, with many people looking for a more
minimalistic lifestyle. These homes also offer an increase in housing opportunities, being more
affordable and faster to build than standard houses. Buying a new mobile home can be an
exciting part of your future, but it is crucial to understand the costs and benefits of manufactured
housing and decide which type of mobile home is right. You can own a high-quality, beautiful
home for a fraction of the cost of regular site-built homes!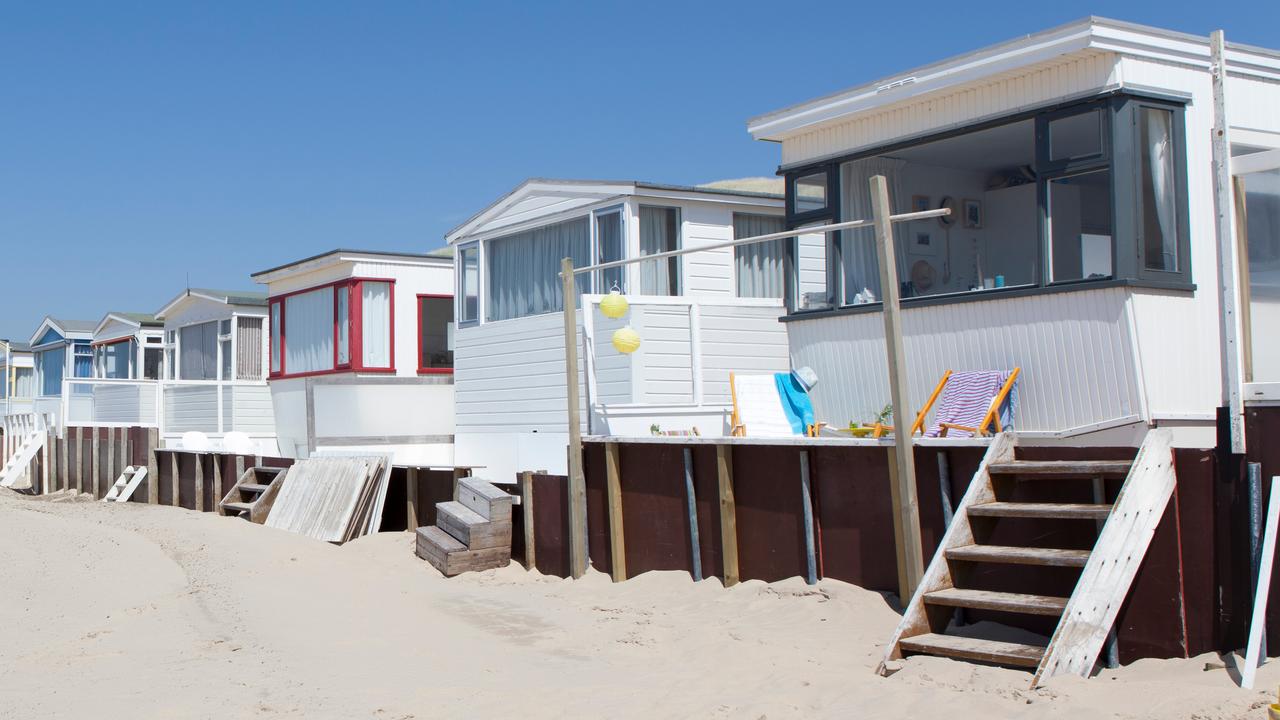 Is a mobile home the right choice for you? Visit us at Home Nation for all of the
information that you need!
Related: The Pros and Cons of Buying a Mobile Home
Types of Mobile Homes
There are three main types of mobile homes that vary in size. When considering purchasing a
manufactured home, determining how big of a living space you want factors heavily into the
price you will pay. Look at your wants and needs to decide which kind of mobile home is
right for you. Single wide homes generally have the most trailer-like appearance, while double
and triple wide homes look more like site-built properties.
Single Wide
Single wide mobile homes are generally anywhere from 600 to 1,300 square feet. They
typically have one or two bedrooms and one or two bathrooms. Single wides are usually a
maximum of 18 feet wide and 90 feet wide; about half the size of an average site-built home.
Double Wide
Double wide mobile homes, on average, range from 2,000 to 2,500 square feet. They are
usually equipped with two to three bedrooms and two to three bathrooms and can have extra
layout features that you can't get with a single wide home, like a separate dining area.
Generally, they are at least 20 feet wide and have a length of about 90 feet.
Multi-Box
Triple wide, or multi wide, homes can offer up to 4,500 square feet of living space. These offer
much more customizable layouts and have a minimum of three bedrooms and two bathrooms,
but usually have more. These mobile homes are ideal for large families or someone who wants
to completely customize the layout of their home.
The Costs of a New Mobile Home
Related: Owning Vs. Renting
The costs of buying a new mobile home will vary based on your location and how the market
looks. The prices will also be different depending on whether you plan on buying or renting the
property where your mobile home will sit on.
Mobile Home Lots
Renting a lot can cost anywhere from $100 to $800 or more each month and may also require
additional fees like paying an HOA. Purchasing the land requires a lot more money upfront, but
you can save money in the long run if you are planning to stay on that lot permanently. The
cost of buying land, much like purchasing a mobile home, varies widely based on the area you
want to live in; these costs can be anywhere from $1,000 to over $100,000 per acre.
Average Costs for a Mobile Home by Type [REVAMPED]
A recent report stated mobile home prices had increased an average of 34.6% from 2016 to 2021, coming in just slightly lower than the increase in single-family homes. With mobile homes retaining their value, investing in a new mobile home may be a solid investment.
Unfortunately, new mobile home prices have also increased. A new US News report found that the national average new mobile home price is currently around $111,900. While vastly more affordable than a single-family home that averages $400,600, new mobile home prices are climbing:
Average Cost for a New Single-Wide Mobile Home: $76,400

Average Cost for a New Double-Wide Mobile Home: $139,900

Average Cost for a New Triple-Wide Mobile Home: $170,600



At Home Nation, we understand the strain the rising costs place on mobile home buyers. We offer affordable financing options to ease the difficulty of rising home prices and help you get into the home your family needs.

Fill out our form

to find out if you're eligible.
New Mobile Home Upgrades, Add-ons, and Customization
When buying a new mobile home, there are many upgrades, add-ons, and customization features builders offer to increase the price of the home. You'll want to budget effectively to decide which upgrades you need because they can creep up the cost.
At the same time, adding these upgrades and customizations also increases the value of your mobile home. So you'll want to strategically consider which upgrades are worth investing in for future resale. Interior and exterior upgrades that increase the value of your home and curb appeal include:
Steeper roof and eaves

Upgraded exterior siding, shutters, and shingles

Larger doors

Installing the home on a basement foundation

A garage or carport

Drywall to your walls and upgraded trim

Remove texture from the ceiling and paint your ceiling

Upgraded cabinets, appliances, and flooring

Upgraded bathroom vanities

Porch, Sunroom, or additional modular room
At Home Nation, we offer an extensive inventory of high-quality new mobile homes in various sizes. You can choose from some of our best floor plans and customize the home based on your family's needs. Contact us to see our new mobile home floor plans and pricing.
The Best Time to Buy a New Mobile Home
New mobile homes are traditionally more affordable at the beginning of the year. Builders often make their home prices more competitive during January through March because few people are looking to buy during the winter. But there is less inventory during these months, so it may be harder to find a floor plan that meets your family's needs.
New mobile home prices increase during the summer because kids are out of school, and many families try to move during the summer transition. This means the demand for new homes is higher, and the price for new homes also increases.
Looking to buy a new mobile home? Contact us for more details about our new mobile homes across the US.
Additional Costs
The expenses for land and the purchase and delivery of a new mobile home are the largest, but
many overlook these additional costs:
Taxes
The property taxes that you will pay on a mobile home vary from state to state. Some states tax
this property at the same rate at site-built homes, while others have a lower tax rate for
manufactured housing.
Utility Hookups
If a mobile home is in a more isolated area, the cost of setting up utilities can be substantial. For
out of the way properties, necessities like telephone, internet, and electrical services can be
considerable expenses.
Septic Tank
If a septic tank needs to be installed on the land, you'll probably have to pay for a Perc test and
possibly a soil evaluation before you can get a septic tank on the property. It may also be
possible to get hooked into a municipal sewer line.
Water Supply
If the property isn't hooked into a municipal water supply system, the land will need to get tested
to ensure that it has a water table to provide sufficient water with a well. After successful
testing, a well would need to be drilled and built.
The Benefits of a New Mobile Home
Manufactured homes can be designed to look just like a site-built home, have the same
benefits of a site-built home, and are incredibly customizable in their interior and exterior
design. They also offer a lot more flexibility when deciding where you want to place your new
home.
A mobile home's price usually includes appliances, floor coverings, and window treatments;
with a site-built home, these are all extra costs after the original purchase is made. You also
generally have a much wider choice of floorplans when buying a mobile home.
You get the benefit of customizing the mobile home to your liking, and they are much more
affordable than site-built homes; in most states, they have a much lower property tax burden.
Financing a New Mobile Home
When buying a mobile home, there are more financing options available to buyers with less-
than-perfect credit than when you are looking for a traditional mortgage. Plus, since
manufactured homes come with a much smaller price tag than a site-built home, it's usually
easier to secure financing since the loan will be for a lower amount than if you were applying
for a mortgage to buy a site-built home.
Do you need help getting financing for a new mobile home? Home Nation offers great
lending programs that can fit anyone's needs, including FHA, USDA, and VA loans!
Mobile homes offer every benefit of a site-built house and more; with their lower cost, highly
customizable designs, and the flexibility in choosing your location, a manufactured home
might be perfect for you.
Related: 3 Types of Mobile Home Loans That You Need to Know About