What is a Manufactured Home
What is a manufactured home? Manufactured homes are houses that are constructed in controlled factory settings, undergoing specific federal guidelines, which are later transported to a certain permanent location.
Manufactured homes are essentially built as dwelling units, and include mobile homes, modular residences, and pre-cut residences. We will go into more detail about mobile homes and how they compare, below.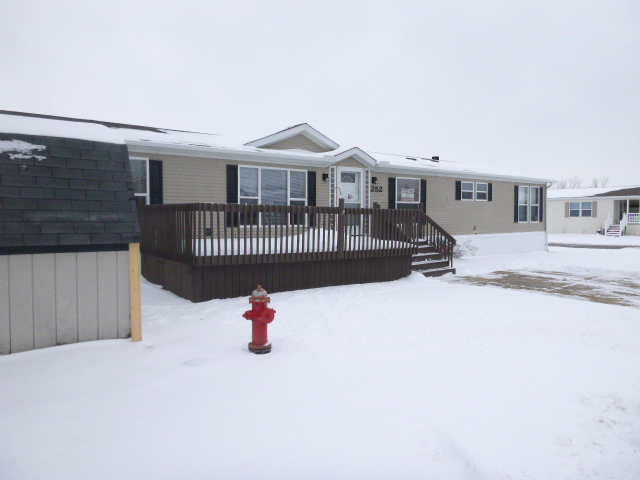 What is a Mobile Home
What is a mobile home? A mobile home is a type of manufactured home. Mobile homes are also known as "stick built homes." They are manufactured homes that are built and take advantage of the efficiencies of modern factories. More specifically, a mobile home is a prefabricated, manufactured structure, that is placed on one particular area of space and is used for a family's or an individual's permanent living condition. Apart from being used for a permanent living condition, a mobile home is also widely used as a vacation home, or as temporary accommodation.
Despite being situated in one particular area of space, a mobile home is transportable. A mobile home is often also known as a house trailer, a trailer home, a trailer, a residential caravan, or even a static caravan.
What's really great about mobile homes is that they are compact, affordable and high-quality dwellings, that provide hundreds of thousands of individuals across the country with the means to avoid high home prices, while giving them the flexibility they need to grow and live their lives to the fullest.
Mobile Home Vs Travel Trailers
Mobile homes, are often times confused with travel trailers; the two actually differ greatly in both furnishings and in sizes. Essentially, travel trailers are used as vacation homes or even temporary homes. Travel trailers are also known as caravans.
Related: Differences Between Mobile, Manufactured, Trailer, and RV Homes
Mobile vs Permanent
Owners of travel trailers will typically tow their travel trailer behind their road vehicle, in order to provide shelter and a comfortable sleeping area. This makes travel trailers very different from mobile homes; travel trailers are temporary vacation homes, while mobile homes are typically permanent homes.
Differences in Size
What makes travel trailers especially different from mobile homes, however, is their size. To get a better idea of what is a mobile home and how it differs from travel trailers, most travel trailers are on average eight feet wide and 20 feet long, in great contrast to the size of mobile homes. There are typically two types of mobile homes—single wides and double wides—which we will discuss in greater detail further into our article. The sizes of these mobile homes range from having a length of 90 feet, and a width of 18-20 feet, or more, depending on the type of mobile home of your preference.
Related: Best Small Mobile Homes
How Long do Mobile Homes Last
How long does a mobile home last? In our modern time today, mobile homes tend to have a life expectancy of 30 to 55 years on average. Of course, to answer the question how long do mobile homes last, this is something that also depends on the level of maintenance that is undergone on the mobile home. At Home Nation, we make sure to provide you with the absolute best quality of mobile homes that is out there.
Home Nation offers a huge inventory of single wide, double wide, prebuilt, modular, and used mobile homes. Known for quality homes and quality customer service, Home Nation is committed to helping you find the home of your dreams.
Read our article "How are Mobile Homes Built?" to find out more about how mobile homes are built and their structure.

Who Buys Mobile Homes
Who buys mobile homes? The answer is, anyone can buy a mobile home, and mobile homes come with substantial advantages. The great thing about mobiles homes is that they are compact, affordable and high-quality dwellings, and offer a fantastic lower-cost option to buying stick built homes. Stick built homes are homes that are built directly onto a person's or a family's property, rather than in a factory setting, the way that mobile homes are built.
Related: Buying a Mobile Home With Poor Credit
First Time Home Buyers
Individuals looking to be homeowners can easily buy a mobile home, and are one of the first on the list of who buys mobile homes. If you want to be a homeowner, mobile homes are actually able to make that a reality for you, in a faster and easier way. Mobile homes can make homeownership something much easier for you to achieve. In comparison to stick built homes, mobile homes will generally cost less per square foot. This means that as a homeowner, you will be able to obtain more space for what you will be paying.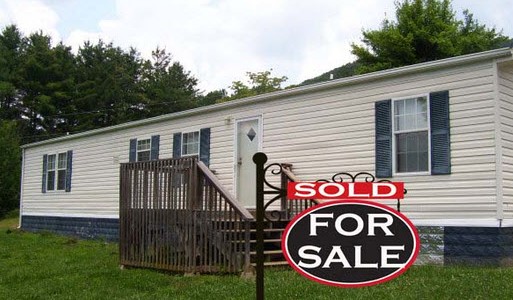 Land Owners
Others who will want to buy mobile homes are individuals who own land that they wish to perhaps sell sometime in the future. Apart from mobile homes being cost-friendly and giving you more value for your money, another advantage of mobile homes has to do with flexibility. Mobile homes grant you the ease of being able to place a mobile home on your property and easily remove it in the future, if and whenever you wish to do so. What is truly great about this, is that if you own land that you are unsure you want to keep, you can easily use your land as your permanent home, by placing a mobile home, and can easily very simply remove your mobile home from your land and place it somewhere else, whenever you wish to sell your land. If you are someone who does not want to commit to a stick built home, then buying a mobile home is truly the greatest alternative option.
People Who Want Homes Built For Specific Regions
Individuals buy mobile homes from various parts of the country. Another advantage that mobile homes have is that they are generally built in controlled environments, meaning that they are built to very high standards. For this reason, mobile homes are suitable for various types of weather conditions.
In essence, mobile home buyers are typically looking for permanent housing. Individuals looking for temporary vacation housing can also look into obtaining travel trailers, cabins, or Amazon houses.
How Much is Lot Rent for Mobile Homes
How much is lot rent for mobile homes? Prices can typically range from $500-$700 per month. Choosing the right land is very important. Read our article "Choosing Land for Your Mobile Home" to find out more about how much is lot rent for mobile homes and choosing the best land for your mobile home.
Who Will Moves and Transport a Mobile Home
One of the most significant advantages of a mobile home is that it is easily transportable. Mobile homes are transported by professionals, specifically by a moving company. The cost and time of moving your mobile home will depend on several factors, that include the distance within which you are moving your mobile home, the weight of your mobile home, the age and condition that your mobile home is within overall, moving materials, the size of your mobile home—that being, whether it is a single wide mobile home or a double-wide mobile home—, the set-up services, permits, and lastly, labor costs and transportation fees.
Going into more detail concerning the distance within which you are moving your mobile home, the shorter the distance is, the less it will cost you to move your mobile home. The same applies to the size; the larger the size and the more your mobile home weighs, the greater the costs to move it will be. This is also because the larger your mobile home is and the more it weighs, you will need more materials to move it. Moving materials include tires and tow hitches.
The age of your mobile home is important because this will reveal whether or not your mobile home will need repairs or not, and how many repairs will be absolutely necessary. This adds more moving time because your moving company will have to first ensure that the repairs are fixed before putting your mobile home on the road for the move.
Lastly, individuals looking to move their mobile homes have to take insurance and liability into account. Individuals will typically have to purchase liability coverage when using professional movers for their move. The purchasing of outsider insurance is also common and may be a good idea. It is important to always check with your mobile home insurance carrier. If you already own mobile home insurance, they can cover your mobile home while specifically in transport.
What State has the Most Mobile Homes
Modular homes are especially popular in the East Coast, and particularly along the "Rust Belt," which is located in the Midwestern states of Michigan, Indiana, Ohio, Illinois and Pennsylvania.
To be more specific, however, research statistics have found the percentages of house units that are mobile homes. This can help us to answer the question what state has the most mobile homes. It looks like South Carolina has the greatest percentage, with 18.8% of house units being mobile homes. North Carolina shows to be second, with 16.8% of house units being mobile homes, and New Mexico ranking third, with 16.6% of house units being mobile homes.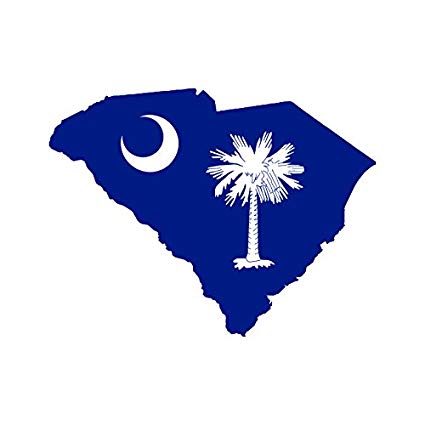 How to improve the look of your Mobile Home
There are so many ways for how to make a mobile home look nice. Take a look at our article "What upgrades and options should I choose for my Mobile Home" if you currently have a mobile home and want to upgrade it and make it look nicer.
Some areas and factors you can take into account when thinking about how to make a mobile home look nice are the kitchen, the basement, adding a mobile home porch, adding subfloors, hiring and internal designer to suit your exact preferences, the roof, the walls, additions such as adding a garden, attaching a carport, painting your exterior and interior walls, mobile home skirting, adding appropriate furniture of your liking and maintaining a house theme via decor and furniture.Read our "One Change Makes All the Difference" for some more ideas and insight on the incredible difference that a few small changes can make to your mobile home as a whole.
Related: Best Remodels for Mobile Homes
Types of Mobile Homes
There are typically two types of mobile homes. These types of mobile homes include single wides and double wides. Both of these types of mobile homes are prefabricated manufactured structures that are constructed in factories, and vary in size.
Single Wide Mobile Home
A single wide mobile home is the smallest mobile home of all two types. Most single wide mobile homes have a length of 90 feet (27m) or less, and a width of 18 feet (5.5 m) or less. Single wide mobile homes are typically towed to their specific sites as single units, since it is made up of one structure. This makes them especially easy and affordable when it comes to moving them.
Double Wide Mobile Home
A double wide mobile home has a length of 90 feet or less, and a width of 20 feet or more. Double wide mobile homes are transferred to the site as two separate units, which are then later pieced together on the homeowner's site.
Home Nation Is Your Premier Mobile Home Dealer
At Home Nation, we are proud to bring you brand new mobile homes at a fraction of the cost that you will be able to find anywhere else, and we ship nationwide! We do this by negotiating with factories to secure the best prices available and passing those savings onto you. No middle man costs, no retail margins, no crazy showroom overhead. Just factory-direct, amazing prices, on every mobile home that we sell. Find out more about why Home Nation is your best mobile home dealer.
Buying a new mobile home can be super duper confusing, but it doesn't have to be. With 20 years of experience, our family-owned, independent dealership has been helping people - just like you - get the manufactured home they deserve. Not pushy, always supportive, our people are committed to delivering you the best customer service in the industry. We've done it for hundreds of satisfied customers and we'd love to do it for you, too.
Call us today at 1-877-50-HOMES and let our professional consultants help you find exactly what you're looking for.
Don't choose just any mobile home dealer—Work with Home Nation and you'll know you're getting the best prices on the best manufactured homes!