When you think about a home being built, most people picture a group of construction workers slaving away around a pit of concrete. However, mobile homes take a different route altogether – one that may surprise you if you haven't seen it before.
So, how exactly are mobile homes built? In this article, we're going to talk you through each step, giving you an exclusive look behind the scenes into the back-end processes so you know what you're getting for your money before you make a purchase. Read on to find out more.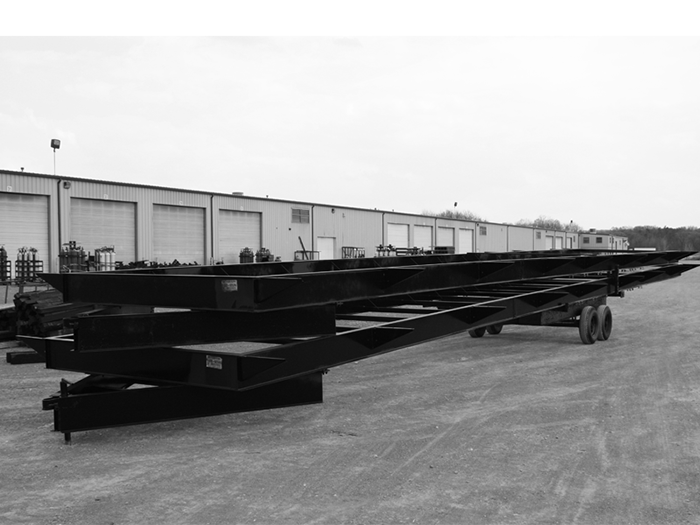 1) Steel Framing to Set the Structure
There are two main parts to the mobile home building process – in the warehouse and on-site.
However, the majority of the work is carried out in our warehouse, starting with us creating a steel frame. This is welded together to form a sturdy, resilient skeleton foundation from which your mobile home will begin to take shape.
After the steel frame has been created, layers of our innovative home insulation are added in. These are designed to make the most of the energy you pay for, ensuring your mobile home stays comfortably warm in the winter and refreshingly cool in the summer. After this is complete, the plumbing and flooring system will be installed.
2) Mobile Home Wall Frames and Flooring
This is the part where you'll be able to see your mobile home really begin to take shape. The next step is home flooring, where we'll add in flooring finishes, either detailed by our standard specs or one of our many special customization options you might have selected during the online purchase process.
Interior walls are then carefully added into your mobile home, with safety professionals checking them to ensure they're structurally sound.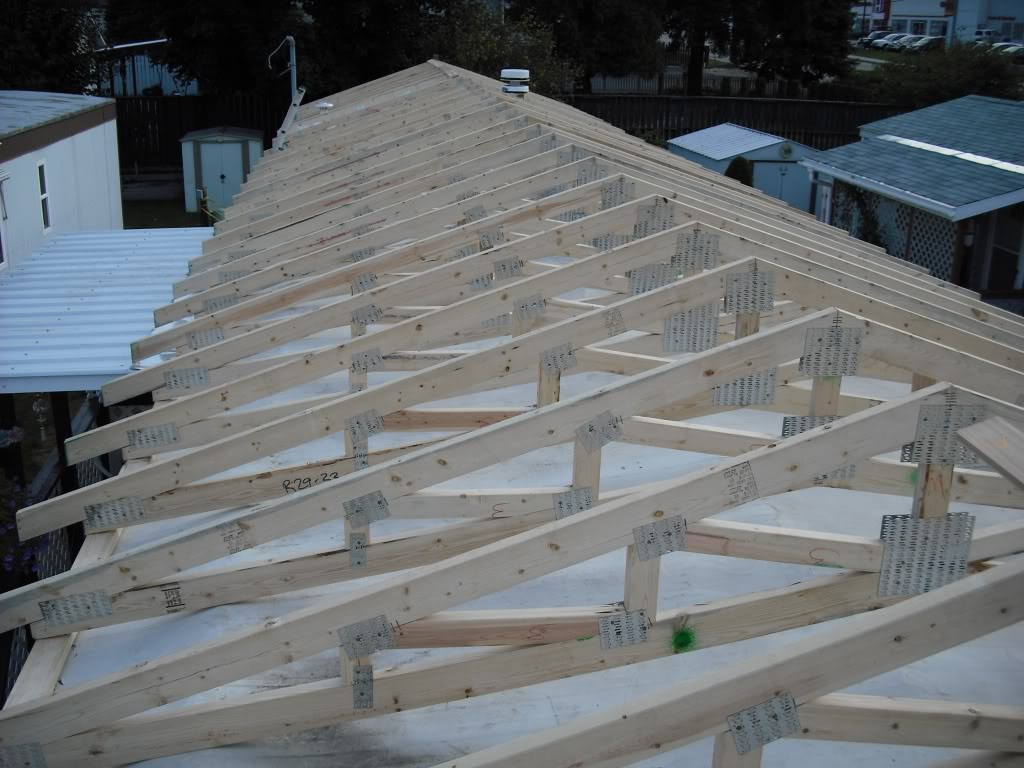 3) Finalising Construction with a Mobile Home Roof
Once the external and internal walls are in place, there's one key element left to be added into your mobile home's structure – the roof. Single wides get their structural integrity from the roof, so correct assembly is essential. Our team are experts at what they do, so can guarantee superior quality.
For double-wides, heat insulation is pumped into the ceiling cavity, with each side of the truss system being sealed into place. After the ceiling has been painted, either as per our standard specs or any special colours you've requested, the whole roof is lifted and secured to the top of your home.
4) Final Touches to the Walls and Interior
After the bulk of the structural work is complete, our team will get started on the final touches. We'll tile your roof, place sliding onto the walls, install doors within the inside of your home and wrap the walls ready for delivery.
At the same time as this, another team will be working hard on your mobile home's interior design, transforming it from a shell into a comfortable living space. During this phase, your property will look and feel as if it were a site-built house under construction.
Although your mobile home will be transported to you in several core pieces, it's assembled fully as one in our warehouse to make sure each piece fits together seamlessly. This removes the chance of delays upon delivery, meaning your mobile home can be delivered and put together promptly.
5) Safety Inspections to Ensure Superior Quality
All our mobile homes are checked throughout construction by each member of the team to ensure you receive nothing but the best, but one final assessment is conducted after construction is complete. This focuses heavily on the structural integrity of your mobile home as well as the smaller interior details that give your property its distinctive character.
Once this is complete, your mobile home will be loaded onto the back of one of our trucks and dispatched to you. Then, all you have to do is sit back and relax as your dream home is set onto its foundations, ready for you to start a new chapter of your life.
Learn More About Our Mobile Homes Today
Interested in one of our mobile homes? Get in touch with us today. Our trained, friendly team will be happy to talk you through the process and answer any questions you might have.