Once you've decided to move forward with purchasing your new home, the fun part can begin! Just like with a new traditional stick-built home, you can choose your mobile home options, upgrades, and extras to truly make the space your own. In fact, if you're new to this process, you might be surprised at just how many different options you'll have to choose from.
To help you budget for and design your new mobile home, we've put together this comprehensive guide that explains your mobile home upgrades, plus answers a few of the most common questions we get regarding these options.
Which Options Come Standard?
Once you've chosen your mobile home dealer and floor plan, the next step is to familiarize yourself with the specific options that come standard with that particular model. While standard mobile home options can depend on the exact model and floor plan you choose, you can expect to see similar standard options like:
· A 5/12 roof pitch with R-38 roof insulation
· Flat ceilings
· Smooth finish drywall with rounded corners
· Vinyl flooring and high-density carpeting
· Pre-hung white two-panel interior doors
· Plumbing and wiring for your washer and dryer
· 40-gallon electric water heater
· Fiberglass bathtubs
· Power exhaust fans
· GFCI outlets to code
· Ceramic backsplash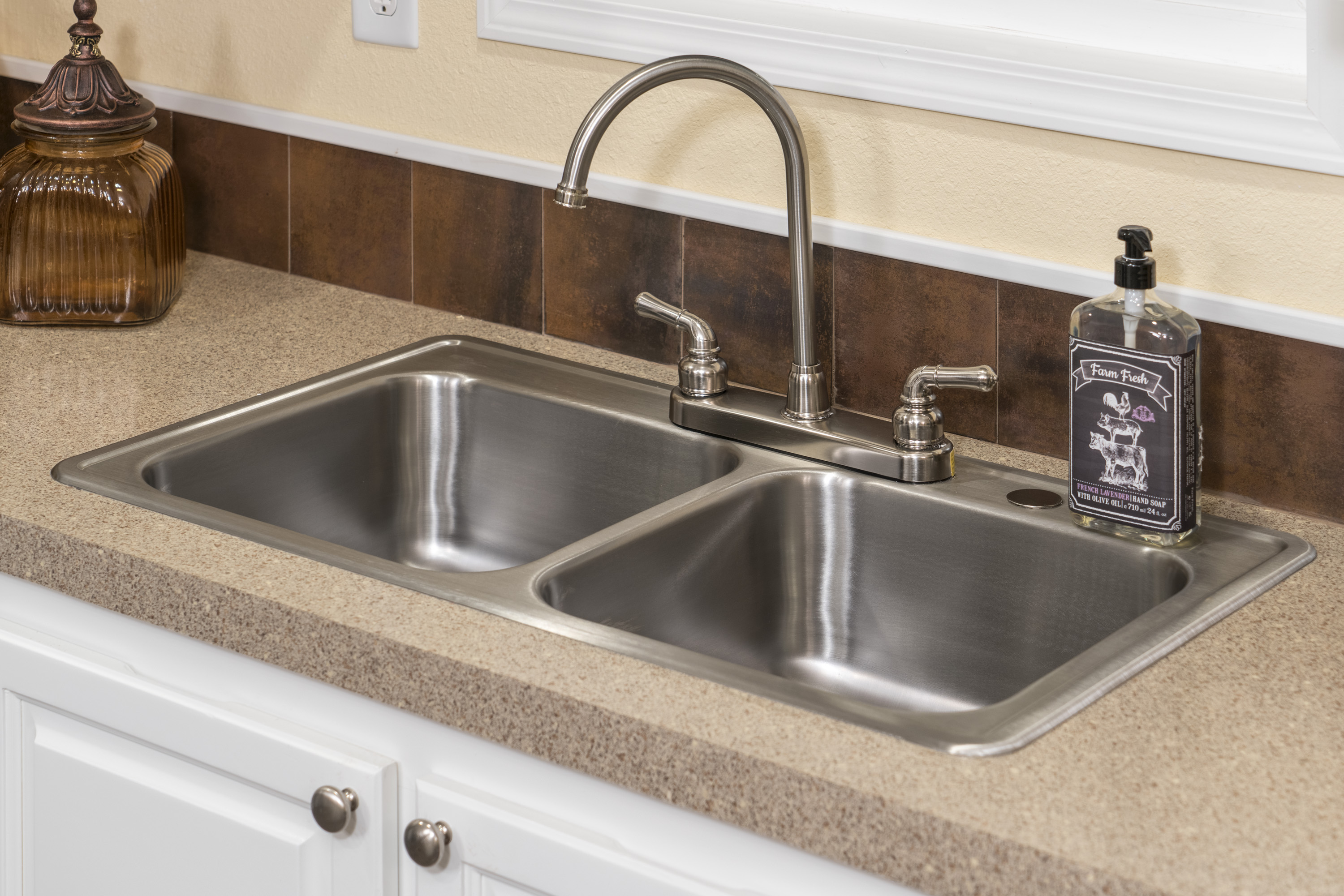 If you're looking at a particular model and would like to see the full list of standard options, contact your mobile home dealer directly so you know what to expect when adding customized upgrades.
Additional Options and Upgrades
In addition to the options that come standard with your mobile home model, there will also be a variety of optional upgrades that you can choose to add to your home if you'd like. The best part about sifting through your mobile home options is that you can pick and choose where you'd like to splurge and where you'd like to stick to the standard. Below are just some of the most common manufactured home upgrades.
Roof Pitch Options
The standard 5/12 roof pitch means that the roof of your home will raise five inches for every 12 inches (one foot) that it "runs" from each end to the center. So the higher the pitch, the steeper the roof will be. This can come in handy if you live in an area that gets a lot of snow in the winter, as more snow will fall off the sides of a higher-pitched roof, resulting in less damage. On the other hand, if you live in a relatively dry climate, the pitch of your roof is probably not as big of a concern.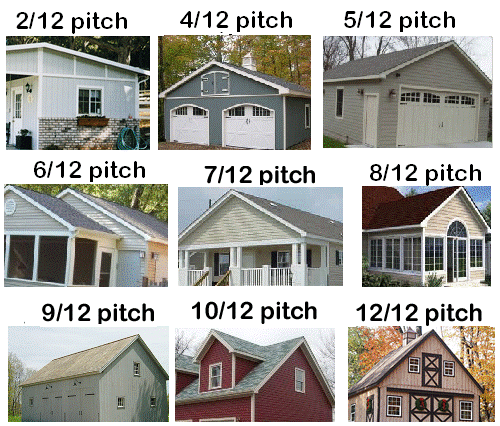 This is one of those upgrades that can be worth paying for now if it'll likely help you save on repair costs down the road. If you're not sure if you might benefit from a higher roof pitch, consider asking your mobile home dealer what is typical for your location and using that information to make your decision.
Siding, Shingle, and Shutter Options
If you watch home and garden shows on TV, you'll often hear lots of talk about the "curb appeal" of a home. This refers to how put-together the home looks to a viewer who might be standing outside on the front curb. One way to boost the curb appeal of your mobile home is to customize your siding, shingle, and shutter options.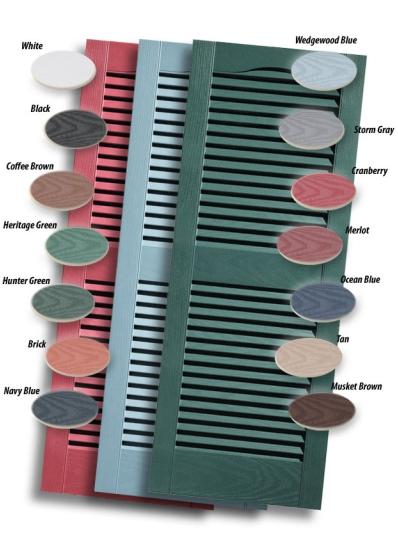 Of course, one of the biggest choices you'll have to make about the exterior of your home are its colors. Maybe you want to your home to stand out from the neighbors', so you might select the Hampton Blue siding color option. Paired with bright white shutters and charcoal gray shingles, this house could have great curb appeal and therefore also a higher resale value than perhaps the same home with the standard color options.
Flooring and Carpet Options
Most mobile home models will come standard with vinyl flooring in the kitchen, entranceway, and bathroom, and standard high-density carpeting in the living room and bedrooms. However, you'll typically be presented with a variety of flooring options and upgrades as well, such as wood vinyl flooring, diamond flooring, and a larger selection of carpet colors and qualities.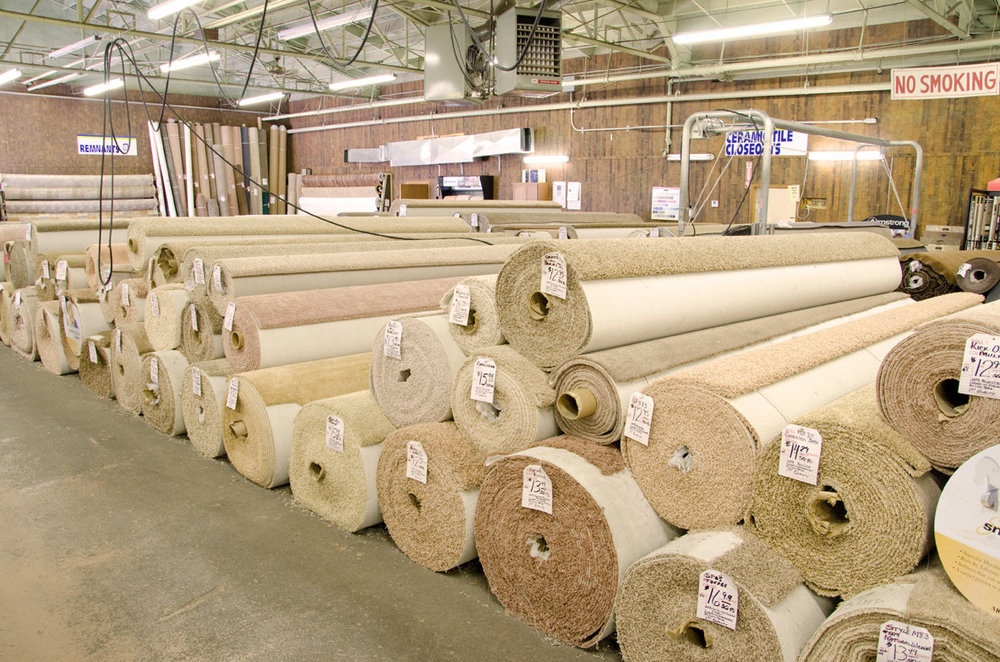 You might also be able to choose tile flooring and different types of carpeting if these are options that your manufactured home dealer offers.
Kitchen Upgrades
For people who love to cook and entertain, adding various kitchen upgrades is often an important component of designing their customized manufactured home. Most kitchens come standard with:
· A ceramic backsplash
· Hardwood flat panel cabinet doors and standard knobs
· Concealed cabinet door hinges
· Lined overhead cabinets
· Refrigerator overhead cabinet cove
· GFCI kitchen outlets to code
· Power range hood
· Electric dishwasher
· Two-door 18' frost-free refrigerator
If you're looking to spruce up your kitchen even further and get a more elegant look, you can select a variety of kitchen and appliance upgrades, such as:
· A kitchen island, ultimate island, gallery island, or chef island with fluted legs
· Upgraded sinks, refrigerators, stoves, and dishwashers
· Tile or even granite countertops and backsplashes
· Upgraded cabinets available in cherry or oak for additional storage
Bathroom Upgrades
Bathrooms are another area of a home that many people wish to upgrade for a more luxurious and elegant look. You might also consider upgrading a few of your bathroom options based on your personal preferences, lifestyle, and who else will be living with you in your new home. For example, a newly married couple might enjoy adding a Whirlpool garden tub and a double sink to their bathroom, while a family with teens might prefer to make use of the space with a full tile shower stall instead.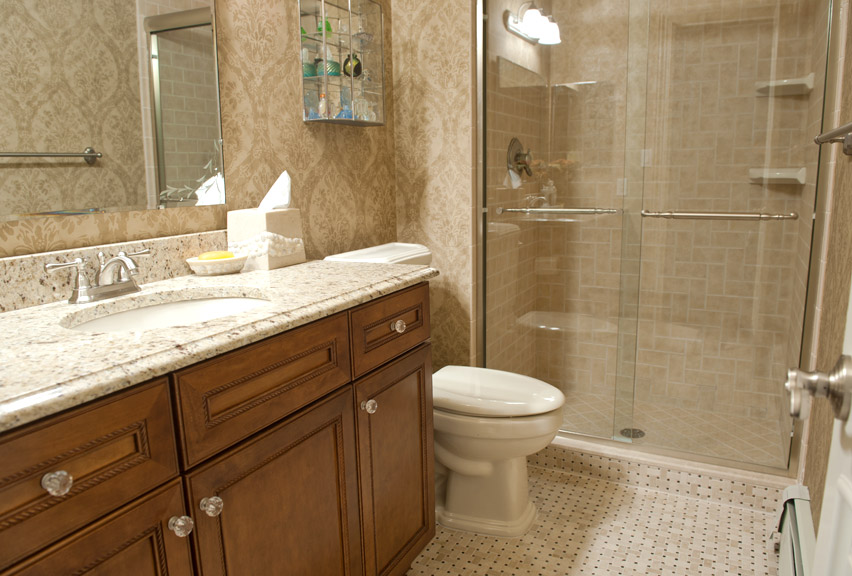 You can also add extras like an over-john cabinet for extra bathroom storage, a sit-down shower, soaker tub, and upgraded backsplash.
Closet Upgrades
Storage is one of the number-one concerns for new homeowners—whether they're just starting out and will need room to grow or already have children who need their own space right now. But the good news is that there are plenty of different closet options and upgrades to choose from if you're concerned about having enough storage space.
For example, you can upgrade to a bigger closet or even a walk-in closet in your bedroom, as well as an optional linen closet, extra bathroom cabinet, and a built-in hall tree to easily organize and store boots, hats, coats, and bags.
Lighting Options
Upgrading both the exterior and interior lighting throughout your manufactured home can help to make it feel like yours. Although most models come with a standard outdoor light next to your front door, you can upgrade to a coach or nickel light if those are more your style.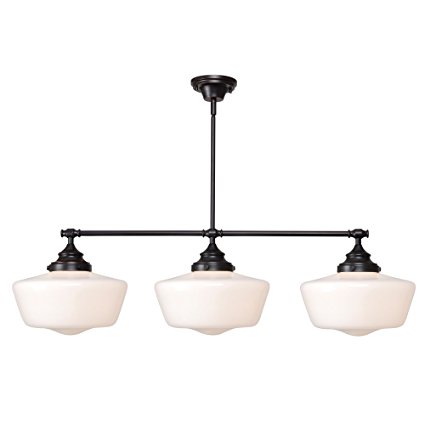 Similarly, you'll have the option of upgrading to a chandelier-style dining light, decorative kitchen light, and other light fixture options inside your home.
If you prefer natural lighting to having lots of light fixtures in your home, adding an extra window or larger windows to your mobile home could be a great solution for you.
Wallboard Options
Many manufactured homes utilize what's known as vinyl-coated wallboard to decrease the overall weight of the structure for more streamlined transport and installation. However, this doesn't mean that you still can't customize your walls to suit your personal tastes and decorative style. The Striped Volterra Natural wallboard, for example, can make a bathroom or entranceway "pop," while you might stick with Infinity Tan wallboard if you're not sure what color your furniture might be.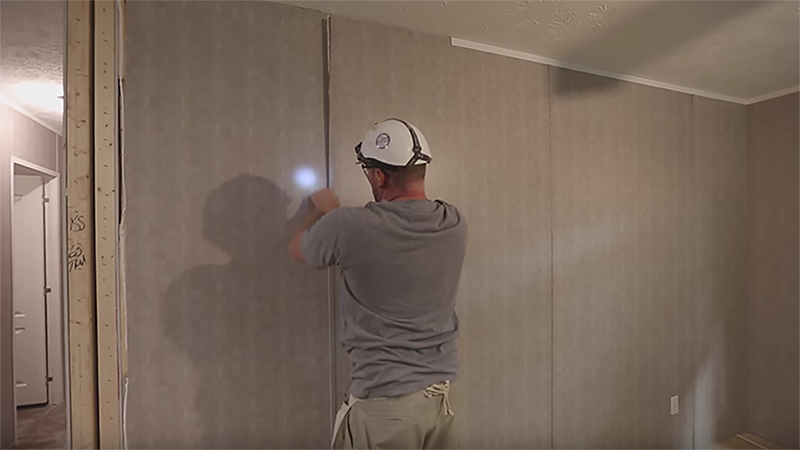 Depending on the mobile home dealer and model you choose, upgrading to drywall might be another option you can choose. Although drywall tends to be heavier and more expensive than wallboard, it is becoming a popular upgrade to achieve a more modern look and to help with sound transfer between rooms.
Door and Window Options
You might not realize just how big of a difference a small change like the color or type of door of that a house or room has can make on its overall aesthetic, but once you start playing around with your door and window options, you'll soon see what we mean.
On the exterior of your home, you can, of course, choose the color of your door, plus how many panels it has, the material, and whether or not you'd like to add any glass sliding doors as well. Inside, you can add archways between rooms rather than regular doorways, as well as customize the look of interior doors and doorknobs.
As for windows, you might want to upgrade to a beautiful bay window if you're someone who loves lots of natural lighting or has a small pet who enjoys sitting in front of a big window to look outside. Glass block windows, octagon windows, and extra windows are all additional options you can add to your mobile home to make it your own.
Outdoor Extras
Owning a home can be a lot of work, but it can also be hugely satisfying and relaxing, especially when you get to enjoy the sights and sounds of the great outdoors while sitting on your front porch. Adding a porch to your manufactured home can be a great option if you could see yourself pouring a hot cup of coffee in the mornings and reading the newspaper outside, or if you have kids who love to play outdoors.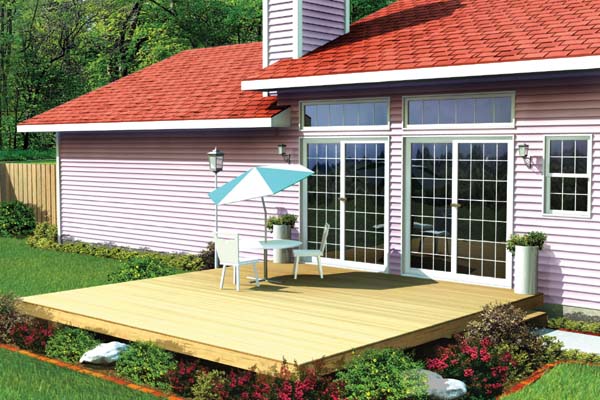 Other outdoor extras include an exterior outlet, great for things like power tools and Christmas lights, as well as sliding glass doors if you'd like to be able to access your backyard or even a back porch from inside.
Indoor Extras
Inside your home, there are similar upgrades that you might want to add, depending on your preferences, lifestyle, and budget. If you like to spend cozy evenings inside, including a fireplace in your living room could be the perfect option. Adding a fireplace can also help you to save on heating costs during the colder winter months, so you might want to weigh the added costs of this upgrade with the potential monthly energy savings. Similarly, you can upgrade to a higher R-value of insulation to help keep your home cool in the summer and warm in the winter without worrying about skyrocketing electric bills.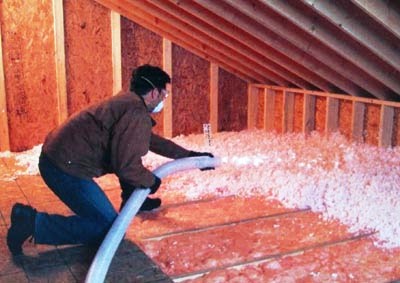 Another indoor upgrade that might be worth the added upfront cost in the long run is an attic access panel. This makes storing your Christmas and Halloween decorations a breeze while freeing up closet space in your main living areas.
Some of the aesthetic indoor options that you can choose from include upgrade drapery, hand-stamped ceilings, vaulted ceilings, and paddle fans.
What Are the Best Handicapped Mobile Home Options?
If you or a family member requires handicapped-accessible options in your home, you might have some questions about which upgrades may be best to choose. While you can work with your manufactured home dealer to make sure no stone is left unturned when it comes to making your home as comfortable as possible for handicapped individuals, these common upgrades can be a good place to start:
· Add a sit-down shower in your bathroom
· Grab bars in the bathroom
· Vinyl flooring throughout, rather than carpeting in the bedrooms and living room
· Larger closet for easier accessibility
If handicap-accessible ramps are needed to your main entranceway, talk to your mobile home dealer to see if this is an option that you can choose to add now, or if it is something that you may have to have constructed once your home is delivered and constructed.
What Are the Best Options for Pet Owners?
The members of your family—including those with four legs and a tail—will, at least in part, determine which upgrades and options might be best suited for you. If you have a cat or dog, some of the mobile home options you might want to consider adding to your new home could include: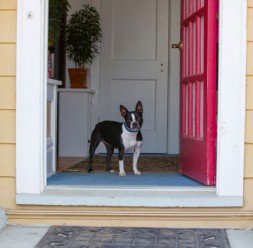 · Vinyl flooring instead of carpeting, for easier cleanup
· Sliding doors
· A porch
· A bay window
Other must-haves or even pet luxuries that might not come built into your home can be added later once the transportation and installation are finished. For example, if you choose to add a back porch, you might fence in your backyard around the porch so Fido can have a safe space to run around outside.
What Are the Best Options for Families with Small Children?
Maybe you don't have pets, but you do have little ones who will be running around your new home. In that case, the upgrades and options you choose for your manufactured home will probably reflect the stage of life that consists of baby-proofing, cleaning spills, and spending lots of time playing outside. So families with kids might choose options like:
· A porch
· A sliding door
· Carpeting for crawling babies
· A soaker tub to make bath time easier
· Upgraded appliances for easier meal prep and cleanup
What Are the Best Options for People Who Love to Entertain?
For some people, inviting family and friends over and enjoying a good meal, drinks, and lots of laughter is one of the biggest perks of owning their own home. If this is the case for you, the options you choose to include in your mobile home should reflect this aspect of your lifestyle.
In the kitchen, you might want to upgrade to a large kitchen island so that you have plenty of room to serve food and drinks, plus get additional seating. Upgraded appliances like a larger fridge, self-cleaning range, and a larger dishwasher might come in handy, too, if you plan to cook meals at home to entertain your guests frequently.
In the bathroom, you might opt for decorative upgrades like a larger vanity and upgraded backsplash, since your guests will likely be using your bathroom.
Finally, if the idea of hosting lots of backyard get-togethers for birthdays, summer picnics, and holidays is right up your alley, you may want to add a porch, sliding doors, and upgraded exterior lighting to your manufactured home.
Will My Mobile Home Come with Furniture?
Although you will likely see pictures of the particular mobile home model and options that you've selected that include furnishings like couches, loveseats, chairs, tables, and beds, these items do not come with the purchase of your home. Once your mobile home is delivered and installed, you will be able to add your own furniture, decorations, and photographs to really make your new house your home.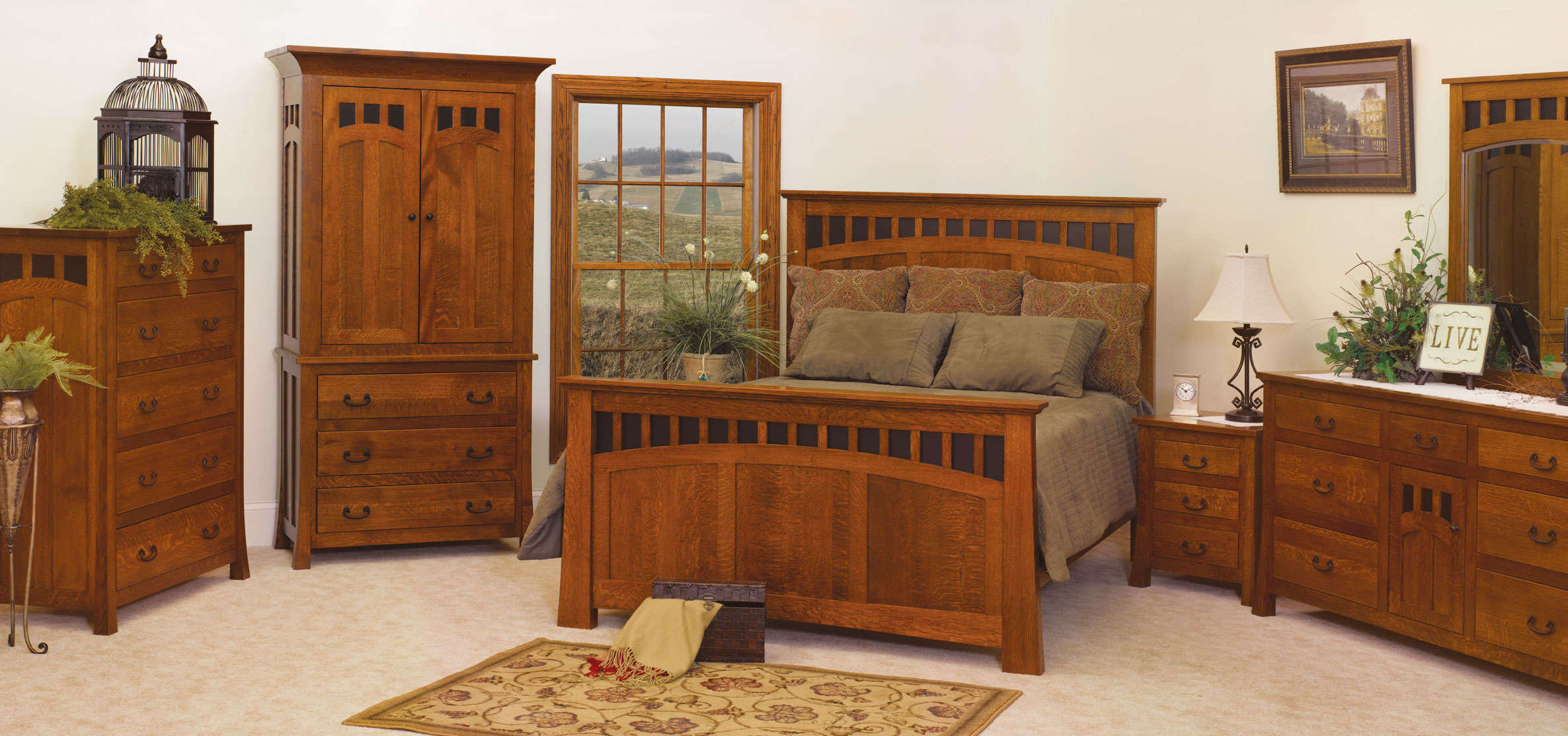 That said, some home décor items like curtains, blinds, and light fixtures can and do come with your manufactured home, whether you choose to go with the standard options or upgrade them.
How Can I Get the Cheapest Possible Mobile Home?
When buying a mobile home, one of the biggest factors that affect most people's decisions is their budget. It is important to keep in mind that just because you may not have the biggest budget in the world doesn't mean that you can't afford to buy a home of your very own. What it does mean, however, is that you'll need to weigh your options between buying new vs. used, the affordability vs. functionality of your floor plan, and which standard vs. upgraded options to select.
Although your options and upgrades will be limited if you're searching for a used mobile home, this can be a very budget-friendly way to own a home without breaking the bank. In many cases, you can find used mobile homes for very affordable prices, allowing you some wiggle-room in your budget to make improvements of your own once it's yours.
If you'd prefer to buy a new mobile home but are still working within a tight budget, you can choose a modest floor plan with standard options to get the absolute lowest price possible for that particular model. Another way to save money long-term is to only consider paying for upgrades that will help you to keep monthly utility bills low. For example, if you can afford to upgrade the insulation of your home, you could end up saving much more in the long-run by lowering your electric bill each month. Similarly, springing for a higher pitched roof may help you to cut down on costs associated with winter maintenance and damage caused by snow, ice, and heavy rain.
How Do I Balance Cosmetic Options and Construction Options?
As you can probably imagine, various types of upgrades to your manufactured home are beneficial for different reasons. When selecting your options, it's important to keep this in mind so you can keep your budget balanced while still getting the upgrades that you think your home and family could really use long-term.
For example, upgrades that have to do with the actual construction or structure of your home, such as floor joists, roofing, a furnace and ductwork, and heavier insulation might cost more now, but they'll likely pay off later. On the other hand, upgrades that are based purely on aesthetics and decoration are great, as long as they fit within your budget. These options, like upgraded faucets, doorknobs, and granite countertops, won't do anything to help you save money down the road. So if your budget only allows for a few upgrades to your mobile home, consider choosing ones that would reinforce the structure of your home or help you to save on heating and cooling costs.
Weighing Your Options: Understanding the Quality of Your Upgrades
After reading through your various mobile home options, you might be wondering what the difference in quality vs. price is for some of the most common upgrades. In particular, let's take a closer look at some of your flooring, wall, and insulation options.
Carpet Weight and Vinyl vs. Tile
The quality of carpet is often discussed in terms of "face weight," which refers to the weight of the carpet pile—not including the backing—per square yard. If you're comparing two otherwise identical pieces of carpet, the one with the higher face weight will likely be more expensive and probably more comfortable. If you're thinking about upgrading the carpeting in your mobile home to a higher density, or higher face weight, you'll pay a little extra but will ultimately have a slightly softer and plusher carpet.
One way to save money is to skip the carpeting altogether and choose vinyl flooring instead, which does come in variety of different styles. If you're torn between vinyl flooring and tile, keep in mind that tile is going to be the more expensive option. These days, vinyl flooring can look just as nice as more expensive options, without all the upkeep.
Wallboard vs. Drywall
Most mobile homes will come standard with vinyl wallboard, which is a lighter alternative to drywall. As with most options, there are pros and cons to both of these building materials. While wallboard is generally lighter, cheaper, and easier to transport without damages, it typically doesn't block out noise as well as drywall. You may also be more limited with the cosmetics of your wallboard, whereas with drywall, you can always wallpaper or paint over it.
However, drywall is typically heavier and more expensive than wallboard, plus it is more prone to cracks and damages during transport and installation. To decide which option might be best for you, consider what's most important to you and your family. If multiple bedrooms will share walls, for instance, sound-buffering drywall might be important. On the other hand, if your budget is tight and it'll just be one couple living in the home, wallboard might make more sense.
Insulation R-Values
If you've never heard of an R-value before, selection an insulation option might be a bit confusing. In a nutshell, the R-value of your home's insulation determines how well it will be able to keep heat inside during the winter and cool air inside during the summer. Here, "R" stands for the amount of thermal resistance the material has. The higher the R-value, the more thermal resistance, and the more energy-efficient the insulation will be.
To give you a vantage point, most mobile homes come standard with R-38 roof insulation. Most attics in traditional homes use anywhere from R-38 to R-44, so this is right on track. Sidewalls, basements, and crawlspaces are usually anywhere from R-10 to R-19. Thus, if you're looking for a very energy-efficient home, you might want to upgrade your insulation to a higher R-value, but this is not a necessity.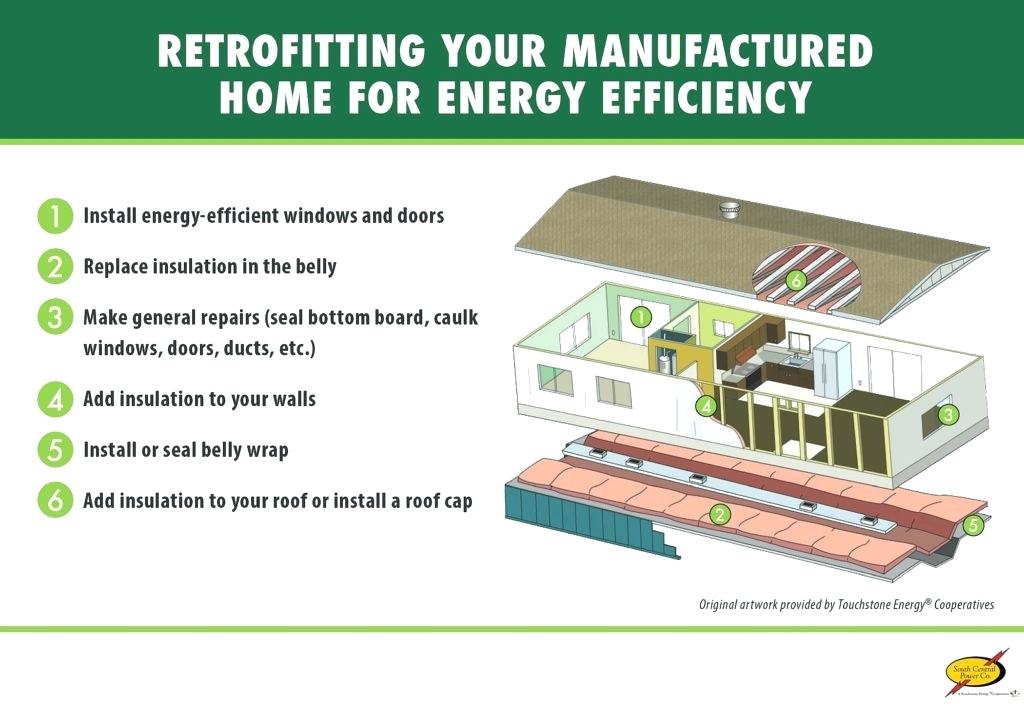 Should You DIY Your Mobile Home Upgrades?
One of the most common questions that people ask prior to selection their options is whether or not they can change their minds down the road and add upgrades themselves later on. As soon as your home is delivered and completed, it is entirely yours to do whatever you'd like with it—that's part of the fun of owning a home! So, for example, if you're not sure if you want carpeting right now and you're working on a tight budget, you might choose vinyl flooring that you can replace yourself later as you're able to save.
While making your own upgrades to your home little by little can be a cost-effective way to get all the luxuries and niceties you want, you do have to consider the added costs of buying the materials yourself, as well as how much time these projects might take you to complete. For smaller items like doorknobs and handles, this might be an easy fix down the road. But for larger installs like electrical work, plumbing, and porch construction, these might be better left to the professionals.
What's the Next Step to Custom-Designing My Mobile Home?
If you feel like you now have a better grasp on which mobile home options and upgrades you should choose for your new home and are eager to start designing the home of your dreams, feel free to contact Home Nation at 1-877-50-HOMES, or start browsing through our floor plans online.
Unlike many other mobile home dealers, Home Nation is always upfront and transparent about what your manufactured home will cost you, complete with your selected options and upgrades. So when you start putting together your home through our website, you will see an estimate of the TOTAL cost of your home, including the upgrades you've chosen. With Home Nation, you never have to worry about hidden fees or costs or dishonest sales pitches just to get you in the door. We truly want to help you be able to afford a high quality and properly constructed house that you can call home.
We hope this guide has helped you to make well-informed decisions about which options and upgrades to add to your new mobile home, and we sincerely wish you and your family the best as you take your first step in the journey of homeownership!