Manufactured Homes are some of the most diverse forms of housing that you can buy. Between the manufacturers we represent, we have tens of different home "lines", hundreds of floorplans, and thousands and thousands of different combinations of options. Anything found in a modern stick built home today can be had in an even more up to date mobile home. So, it should come as no surprise that mobile homes can come in a huge variety of sizes.
Related: Best Small Mobile Homes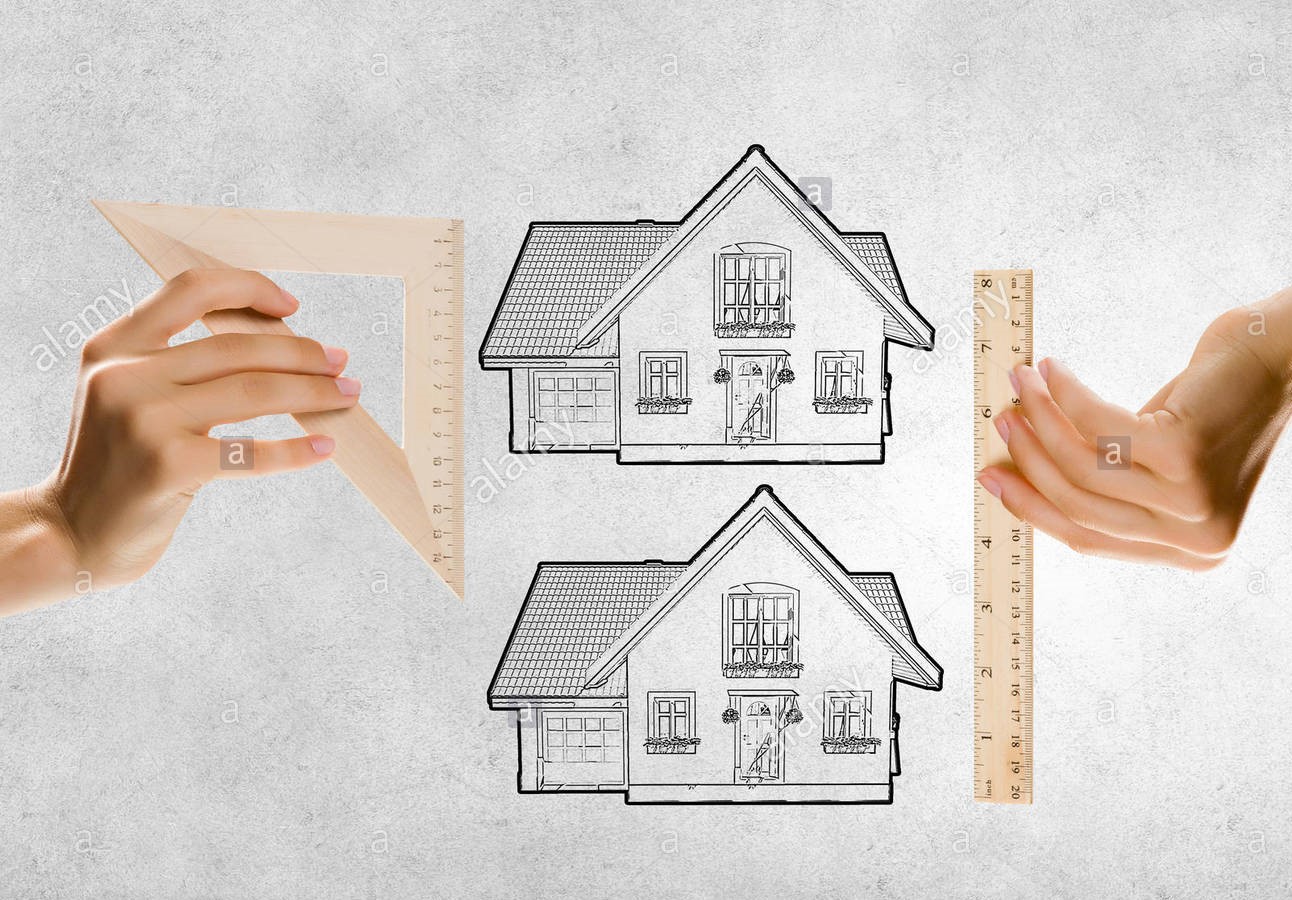 Average Mobile Home Sizes
The average, "typical" single wide mobile home looks like this:
13 feet high

76 feet long

16 feet wide
On the most basic level, mobile home dimensions are limited by their ability to get transported safely on roads and highways -- that's why single-wide homes can't get much bigger than they are. Double and triple-wide mobile homes can be larger because they are constructed and shipped in multiple sections.
However, many variables affect the size of mobile homes. Let's look at the dimensions of all different types of manufactured houses, from tiny ones to enormous modular homes!
Related: Types of Mobile Homes
Tiny Mobile Homes
At the very smallest end, we have what are called Tiny Homes. Although the tiny home craze has only gotten into full swing recently, the manufactured home industry has been building uncoded "homes" for some time now. Since they are under 400 square feet (the legal minimum to be considered a habitable home), they cannot actually be considered a livable home and are insetad classed as sheds, or simply uncoded structures. Given their size, most of them can even be hauled with a typical truck, no specialty transportation company needed (and no requirement to pull permits to haul the load).
Park Model Mobile Homes
A variation on the tiny home is the Park Model. These are classified as RV's and can be lived in for up to 6 months of the year. A first, obvious difference between the two is that a Park Model usually has a loft. This is extra vertical height that can be used for storage, to relax, or as an extra bed for the grandkids. Most park model homes are only 1 bedroom, anything more than that would be quite unusual although they do exist.
Single Wide Mobile Homes
The mainstay of the manufactured home industry is certainly the unpretentious and oft-under appreciated Single Wide. This is the perfect form factor for a mobile home, it's long length and narrow width being perfect to haul down a highway. As with any HUD home, they are always single story and your most common arrangment will have 3 bedrooms and 2 bathrooms. By far, the vast majority of our single wide floorplans have 3 bedrooms and 2 bathrooms. These are at a minimum 400 square feet, but often much larger. They can go up to 1,200 feet, with a 16 x 80 form factor. 16 feet is the maximum width that almost all 48 contigous states enforce for their single wide mobile homes that is allowed to travel down a highway. Of course, everything is bigger in Texas, and the maximum width for a single wide there is 18 feet (which if you've seen in person, is huge, those 2 feet make a big difference)
Common Single Wide Mobile Home Sizes
Most single-wide mobile homes are between 14 and 18 feet wide, and they run 66 to 80 feet long. It's important for mobile home buyers to understand that there's a massive variety in the manufactured home market. Each make and each model have distinguishing features that can make them perfect for different families.
Smaller single-wide mobile homes are usually around 500 square feet, and they are constructed in a single section. These one-bedroom, one-bathroom mobile homes are extremely affordable, and they are perfect for a single person or a couple.
Mid-sized single wide mobile homes are closer to the 800 square foot range, and they also come in a single section. With more rooms and open space than smaller options, mid-sized single-wide manufactured homes are the perfect size for smaller families.
Large single wide mobile homes stretch for over 1,000 square feet, and they are also made in one piece. They have multiple bedrooms and bathrooms, along with larger living and kitchen areas, making for the perfect family home.
Check out HomeNation's affordable, high-quality, single-wide mobile homes!
Double Wide Mobile Homes
Coming after a single wide is the double wide. These are always made up of 2 sections, with each section being similar to a single wide in dimensions but different in that one side of the structure is blank. There will be no wall, and it'll be exposed to the elements which allows the installer to join the 2 sections and make a whole structure. As such, the width of a double wide is pretty self-explanatory. It's double that of a single wide. So yes, in Texas you can have a home that is 36 feet wide, almost the length of a smaller home! Although Double Wides are much larger, they don't have as many bedrooms as you may think. A very typical size for a Double Wide is 3 bedrooms and 2 bathrooms. This gives the resident living space, such as a generous living room or a really well portioned kitchen. If you're looking for an affordable living option and are not necessarilly on a budget, you might want to consider the livability that a double wide offers.
Common Double Wide Mobile Home Sizes
Double wide mobile homes get constructed and transported in two separate sections. After being shipped, they get joined together and set up on the home's land. Double wide manufactured homes typically range from 1,000 to 2,000 square feet, and they usually offer plenty of space for any sized family.
Smaller double wide mobile homes are two-sections homes that sit right around 1,000 square feet -- they can be a little smaller or larger. They typically feature two bedrooms and two bathrooms with open floor plans and plenty of windows to let in natural light.
Mid-sized double wide mobile homes are usually around 1,500 square feet and made up of two sections. They usually have at least three bedrooms and a spacious kitchen, dining, and living area.
Large double wide mobile homes are typically close to 2,000 square feet, and they can have up to four large bedrooms. These homes are perfect for even the biggest families, with a ton of open space and more options than you could ever want.
Check out HomeNation's affordable, high-quality double-wide mobile homes!
Triple Wide Mobile Homes
Triple-wide mobile homes (also called multi-section homes) come in three sections, and they are usually quite large. They typically run from 2,000 to 3,000 square feet, and these homes offer large living spaces and luxurious options. They are the most expensive option, but for anyone with a large family, or anyone who is looking for a little luxury in their life, you can't beat a triple wide manufactured home.
Related: Where to Buy Triple Wide Mobile Homes
Modular Homes
Finally, there are Modular Homes. These are usually no different in size from Double Wides except the code that they adhere to is different. A Double Wide is built to HUD code which is a national standard, whereas a Modular Home is built to the local building code and should be in line with all of their particular regulations. What this means, however, is that they can be more than just the typical "2 box". A modular home can be enormous, with an infinite number of boxes available. There have been mansions built with 20+ modular sections stacked on top of each other. The size? Virtually limitless, or as much as your local building department will allow.
Check out HomeNation's affordable, high-quality modular homes!
Related: What You Should Know About Modular Homes
Mobile Home Sizes: Floor Plans
A mobile home's size isn't the only factor that affects how much space you'll get. The floor plan is just as important as the size of the house itself! From how many bedrooms and bathrooms you get to the kitchen size, flow, and overall layout, your mobile home floor plan makes all the difference.
Most mobile home manufacturers offer customizable floor plans, along with a large variety of options. Open, spacious floor plans can give you more living space, larger bedrooms, and bigger bathrooms without sacrificing anything else.
Related: Designing the Perfect Floor Plan for Your Mobile Home
How Does Mobile Home Size Affect Pricing?
The price of a mobile home relies on its size, sections, and square footage, but that's not all. When you choose to purchase a mobile home for a reputable company, they'll work with you to review your family's needs.
These needs include the number of bedrooms, bathrooms, kitchen and living space, and other various aspects of your dream home. After that, you'll have the option to customize the manufactured home to be the perfect match for you! This can include luxurious bathrooms, high-end flooring, next-gen amenities, expansive windows, skylights, and more.
That's one of the reasons why mobile home costs vary so much more than just their size. But, this process is also a reason why people with any budget can find the perfect mobile home for their needs.
Which Size Mobile Home Is Right for You?
Considering that you can get a new mobile home with construction costs that are ? to ½ less expensive per square foot than a site-built house, it makes sense for many families to look into manufactured homes that can serve their needs today and in the future.
Growing families typically want to look into a mobile home model with spare rooms. For example, a younger couple who might be thinking about children down the line probably wants to consider a manufactured home with at least three bedrooms and a couple of bathrooms to accommodate their future needs. This way of thinking helps you from having to relocate or purchase a larger home later on. Downsizing as your family grows up and moves into adulthood allows you to repurpose those extra rooms as offices, guest bedrooms, or anything else you can think of! Manufactured homes require much lower down payments and have small monthly mortgage costs, and they can be financed with FHA loans!

Are you looking for a high-quality, affordable manufactured home for your family? From single and double-wide to modular homes, Home Nation has you covered!