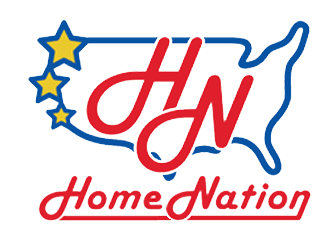 Manufactured Homes at cut-rate prices in Michigan
Michigan has always had a special spot here at Home Nation. While we were founded and based out of Goshen, Indiana, our headquarters are not more than 15 minutes from the Michigan border. This close proximity allows us to sell mobile homes into Michigan at the same factory-direct pricing you've come to expect at Home Nation. Although we haven't sent any homes to the upper peninsula yet, we are happy to service any and all of our customers with their mobile homes in Michigan.

Being right across the border, we are able to offer regional pricing to Michigan that simply cannot be beat. Although our manufacturer is based in Ohio, the drive is quite short. By buying your next manufactured house from us you'll be able to take advantage of very low cost shipping. And remember, we don't charge anything for shipping! We simply forward you what our mobile home transporters send us. This is just another way Home Nation is able to offer bargain-basket prices on the best selling mobile homes and newest mobile home decor.
Are you ready to settle into your new home? We really hope so, because we're ready to help you find the perfect combination of options. We know that every customer is different, which is why we have multiple options. Wait, multiple options? We actually have more than that, we have multiple mobile home manufacturers as well. When you do the math, we can offer you literally tens of thousands of different options for your new manufactured house. Whoever said mobile homes weren't customizable was wrong, frankly. Being built in a tightly controlled, highly mechanized factory, our mobile homes are built with precision and speed. But we don't just mean speed in the building process, we also mean speed in style.

Our mobile homes come with the latest trends in home ownership: rustic looking farmers sinks, USB charging ports built into each receptacle, beautifully styled kitchen islands to have a meal with family, desks built into the hallway allowing your kids to study, mobile home jacuzzi tubs, barn doors over the master bedroom, the list goes on (and on and on). We realize buiding the right home for your tastes can be challenging (option overload!) which is why we have customer service representatives that can walk you through the process. Not only does our website show what each mobile home option looks like, but our staff will happily walk you through the form itself. All you have to do is call us to get the latest deals on what are surprisingly trendy mobile homes.
Popular Floorplans in Republic, Michigan
Where can I see one of your floorplans?
By nature, Home Nation has been a very agile and low-overhead company. This is not by accident, but by design. By eschewing the large headquarters, expensive fleets of staff, and fields littered with display models, we have saved millions that can be put towards offering you lower-margin mobile homes. This equates to mobile homes at truly cut-throat prices. Although we are slowly expanding our operations into national dealer territory, we are still curiously able to offer mobile homes at prices youd expect to find at your local single man operation dealers. Again, this is not by accident but by design! Save thousands on your next double wide by consulting with us first, we have thousands of floorplan designs ready to be built and will give you the best advice we can, where to build, what options are the best bang-for-your-buck, and more. Mobile homes are not just our thing, theyre what we base our entire ethos off of!
Buying a new home is not easy. There is a lot that goes into it, finding a lot, pouring the foundation, selecting the options, getting financing, and more. We understand this process can be a bit intimidating, which is why weve put so much effort into making the process simpler. On our website you will find high-resolution photos and videos of each home. We have 3D renders of our mobile home floorplans, as well as 3D Virtual Tours. And finally, we publish floorplan and option pricing, something no other dealer does! In finding your new home, The difference is you.
Why Home Nation?
Lowest Price to Republic, Michigan
Best Customer Service
Full Coverage Warranty
We accept trade ins
Our "fly & buy" program
Manufactured Home Financing
Another reason to go with Home Nation, is that we can find you financing for your manufactured home. Most manufactured home dealers won't do this, instead leaving you to fund it yourself. We work closely with several lenders, and can make that process much easier. Just fill out the form on our Financing Page to see if you're eligible for one of our very competitive loans. If you're looking for mobile homes in MI, getting your home funded shouldn't be the obstacle between you and a new home, we can often finance our buyers, even with low credit scores.
If you're located in Republic, Michigan, and need a local lender for manufactured homes in MI, we can help you out. Contact us today to find the perfect lender, and get you payments you can work with.
A PHP Error was encountered
Severity: Notice
Message: Undefined variable: town
Filename: states/MI.php
Line Number: 132
Backtrace:
File: /home/homena7/public_html/codeigniter/application/views/frontend/states/MI.php
Line: 132
Function: _error_handler
File: /home/homena7/public_html/codeigniter/application/controllers/Pages.php
Line: 388
Function: view
File: /home/homena7/public_html/index.php
Line: 315
Function: require_once
A PHP Error was encountered
Severity: Notice
Message: Undefined variable: town
Filename: states/MI.php
Line Number: 143
Backtrace:
File: /home/homena7/public_html/codeigniter/application/views/frontend/states/MI.php
Line: 143
Function: _error_handler
File: /home/homena7/public_html/codeigniter/application/controllers/Pages.php
Line: 388
Function: view
File: /home/homena7/public_html/index.php
Line: 315
Function: require_once
See More
A PHP Error was encountered
Severity: Notice
Message: Undefined variable: town
Filename: states/MI.php
Line Number: 164
Backtrace:
File: /home/homena7/public_html/codeigniter/application/views/frontend/states/MI.php
Line: 164
Function: _error_handler
File: /home/homena7/public_html/codeigniter/application/controllers/Pages.php
Line: 388
Function: view
File: /home/homena7/public_html/index.php
Line: 315
Function: require_once